Uncle Jack with his new K-Axe on Mammoth Mountain, CA
Uncle Jack tries out his new K-Axe at his cabin on Mammoth Mountain.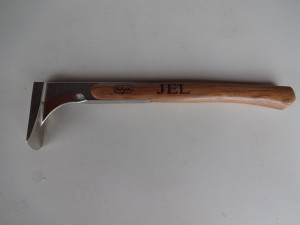 This Kindling Axe was inscribed with his initials by K-Axe and sent to his nephew in Santa Cruz, CA, who drove it down so he could present it to him in person.
It was Love at first sight!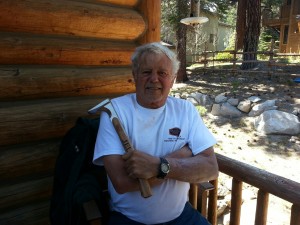 It was the perfect gift for the man who thought he had everything.  And now he does.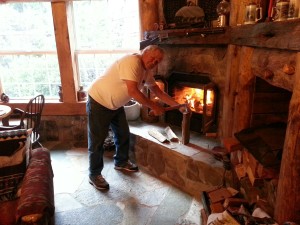 No problem getting that fire started in his fireplace quickly first thing in the morning.
Here's a man who knows how to survive in style in the Sierra Nevada Mountains.